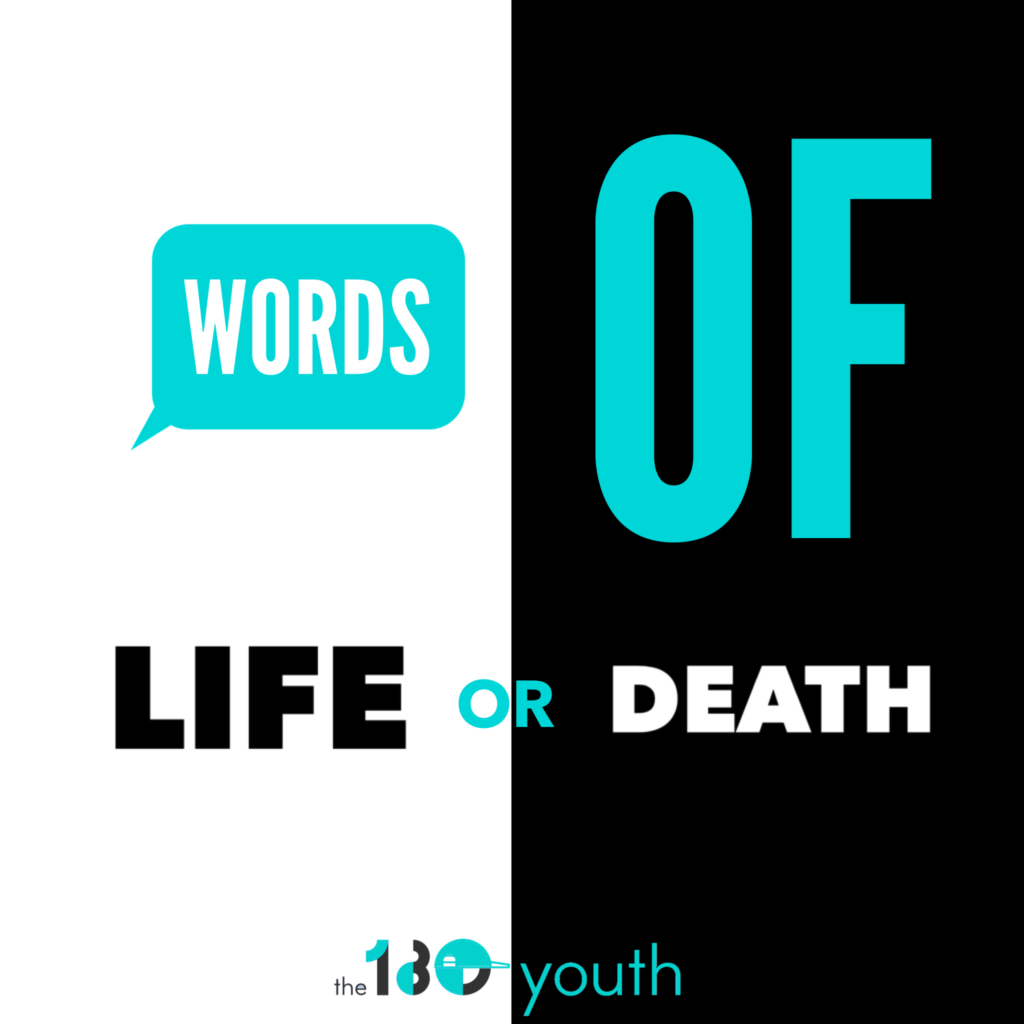 Words kill, words give life;
they're either poison or fruit—you choose.
Proverbs 18:21 
One of my favourite stories in the Gospel of John is the story of Jesus' encounter with the woman at the well. Jesus is left alone with this woman and the disciples are off to find food.
What we quickly learn is that Jesus is not only talking to a woman, but a Samaritan woman, and not just any Samaritan woman, but a woman who's "been around town" and most likely has no friends. We're told that she was getting water at 12 o'clock in the afternoon, alone, which is weird, because in the ancient world, women always traveled in packs and the time for hauling well-water for the day was always in the early morning, not at the hottest time of the day—everyone knows that!
So Jesus talks to the outsider. The loner. The ex-communicated. Which is encouraging because we are all in some way or at some time been this woman.
But something else happens:
"Just then his disciples came back. They were shocked. They couldn't believe he was talking with that kind of a woman. No one said what they were all thinking, but their faces showed it."
Shocked. Couldn't believe. That kind of woman! Their faces showed it. I wonder how awkward this would have been for the woman. Jesus speaks words of life to those who only hear death.
Isn't Jesus still leading his followers into these shocking, uncomfortable places? I wonder if we're not given her name on purpose, because every reader of the story is challenged to think of the Samaritan Woman that Jesus is pointing out to in our own life.  Or perhaps a certain kind of person—the kind I would normally avoid. I wonder if there's a "Samaritan Woman" that is in close proximity to me that I need to pay attention to.
I shared this with our youth this past Friday and they could all relate to the story. They all know what it's like to be the Woman at the Well. They also know what it's like to be the uncomfortable disciples when that person is suddenly in my friend group. Teenagers know first-hand the difference between "words of death" and "words of life."  We learnt that Jesus is calling us to a way of life that takes words very seriously.  We left challenging ourselves to be intentional and attentive to any woman at the well that Jesus is asking us to talk to this week, with words of life. We ended with this prayer:
Dear Jesus
It wasn't that long ago that we felt like an outsider, it wasn't long ago that someone made fun of us. Not long ago, we felt worthless. But you welcomed us into your family and showed us a new way to live. No matter where we are, please help us speak up for people who do not have a voice and to use words of life to those who are hard to love. In Jesus' name we pray.
AMEN